VISION
Behind the Vision.
Finding hope in the enduring majesty of light.
Cyndy Carstens has studied as an artist since the tender age of 6, when she was awarded a summer scholarship to the highly regarded Art Institute of Minneapolis. Since that youthful initiation, she has worked in a variety of mediums, including oil, graphite, acrylic, watercolor, and mixed media. Her studies continued at Wichita State University, Pittsburgh State University, Kansas State University and Arizona State University, as well as 3 different schools of art.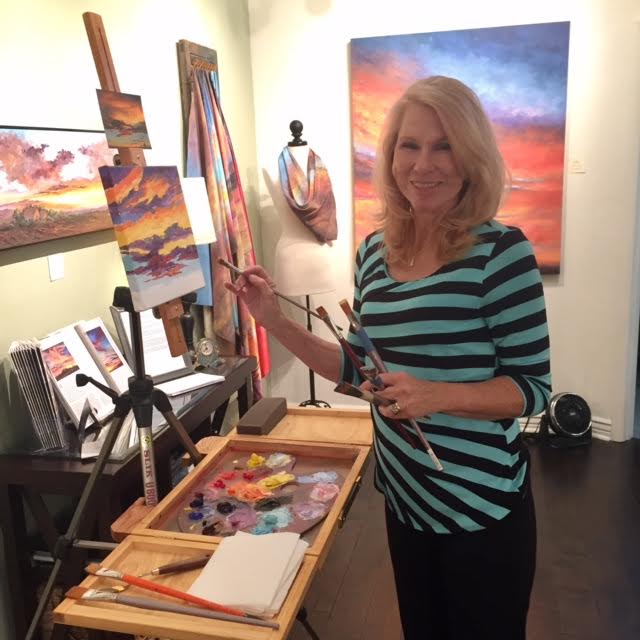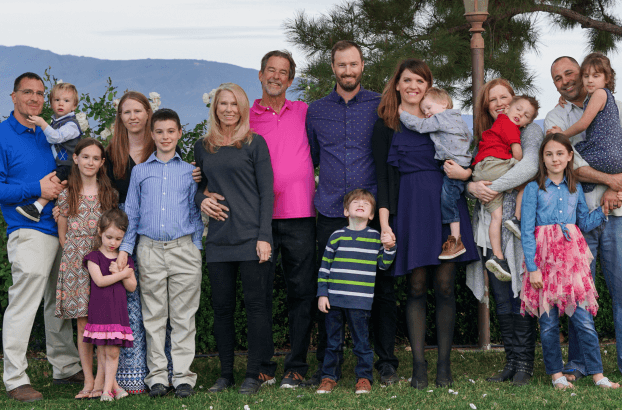 Cyndy's paintings are in private and corporate collections around the globe. She has been featured in numerous newspaper and magazine articles, including Southwest Art, American Art Collector, Phoenix Home & Garden Magazine, and The Arizona Republic. Cyndy Carstens and her husband live in Phoenix, Arizona.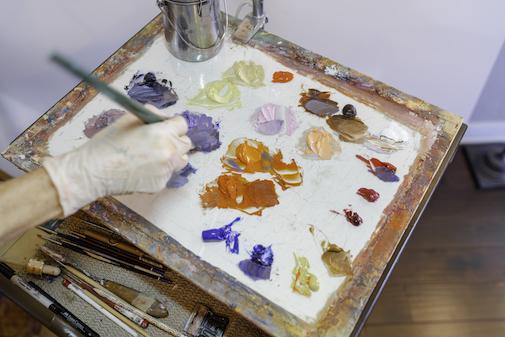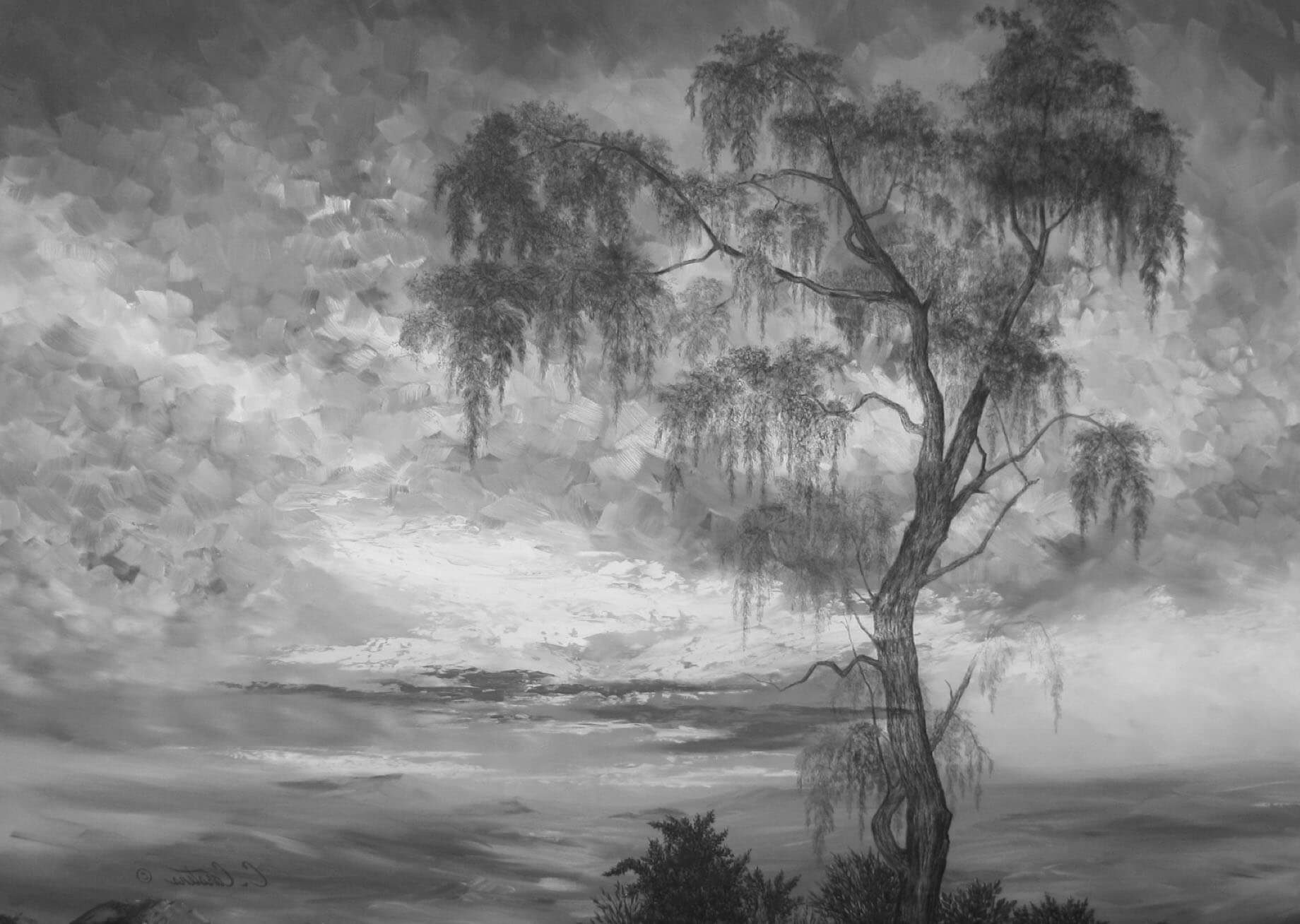 Expressing the Radiance
of God's Spirit.
A philosophy rooted in nature and wonder.
"We are what we believe.
We are what we consistently
think about. We are a reflection
of our environments—created  
both inside and out."
Born of heartache, Cyndy's paintings are a way of
translating pain and yearning into hope. Each
work of art is a meditation on the assurance of
beauty and tranquility even in our most
challenging moments.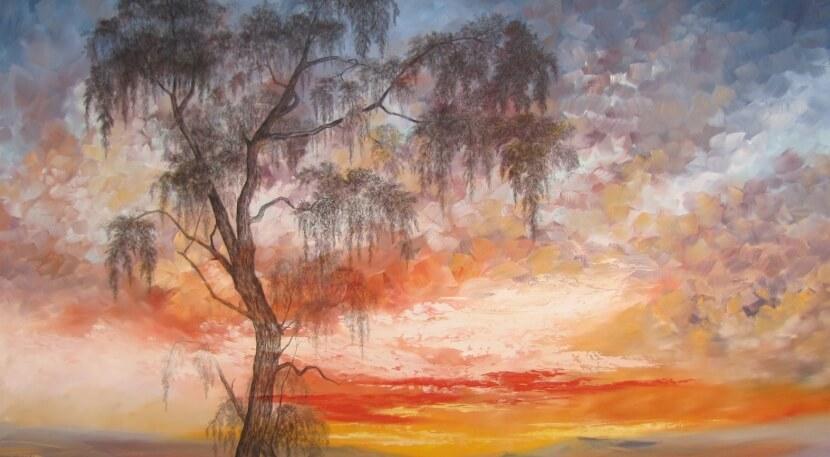 Cyndy's skyscapes are her trademarks. While landscapes have always been her forte, her focus shifted to the sky during a defining period of her life. Caring for her sick mother, watching the deterioration of one who had loved her best in the world, Cyndy was struck in a moment of exhaustion and despair by the overarching serenity of a sunset. As she held the image within her mind throughout the grueling weeks, months, and years of care, she realized that focusing on that beauty made her a better caregiver, a more loving person, and a more grateful member of her family. Subsequent moments of distress within her family have brought her back to these moments of hope, increasing the power and drama of the skyscapes she paints.
Awards & Accolades
Recognitions throughout time.
Participant in The Magic Hour at The Rice Gallery of Kansas City, KS
Participant in the National Weather Center Biennale, Norman, OK
Artist of Distinction Award, Manhattan Arts International, New York, New York
Artist Award of Distinction, Richeson75: Landscape 2016 Exhibition, Kimberly, WI
Artist of the Year, Sonoran Arts League
Arizona Artists Guild Best of Show Award
Chairman's Award, Peoria Arts Council Annual Juried Exhibition
REQUEST FULL CV

24 x 8" SOLD
Statuesque Awakening
AWARDS
Board Member of Scottsdale Gallery Association (SGA) of Old Town Arts District
Juried Member of the Sonoran Arts League
Member - American Impressionist Society
Juried Member of Artists in Arizona
Proud Member of Local First Arizona
Oil Painters of America